June 9, 2010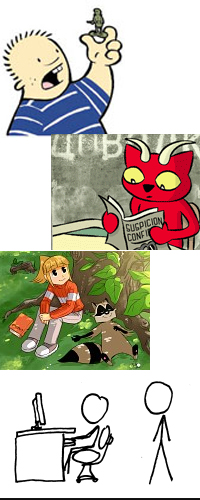 So I've been meaning to do this for a long time, and never got around to it.  The wait is now over!
There are a lot of great web comics out there, but it's not always easy for web comics and readers to connect.  In an effort to help everyone involved, I am holding the first annual web comic contest here at the Comic Strip Archive.
This site typically gets about 10,000 visitors a day, so this should help get some much-needed exposure to some very good web comics.  Right now, I just need nominations.  Post a  comment on this post with your nomination, including the name of the web comic, and the URL.  In a week or two, I'll go through the nominations, and start the voting.
Be sure to Subscribe to our Twitter feed and Become Our Fan on Facebook, so we can notify you when the contest starts.  Obviously, any help spreading the word would be much appreciated.
Nominations are open…………. NOW!