January 28, 2009
What is it about Wednesday that causes cartoonists to use their morbid pen?  Several strips went down the Winkerbean path today, attempting to find humor in death and destruction.  I'm not so sure any of them succeeded.
Close To Home – 1/28/2009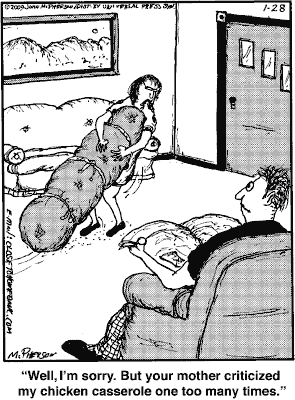 A body bag?  In a (supposedly funny) comic strip?  Seriously?
Bizarro- 1/28/2009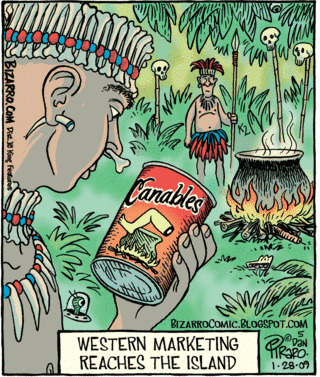 You see, it's funny because jungle people like to eat humans, but now instead of killing unsuspecting jungle travelers, they can just go down to the supermarket and…. oh, nevermind.
Wizard of Id – 1/28/2009


Nothing garners applause like having your friends and relatives shot through the chest with an arrow or two. I'll wrap up with this heartwarming B.C.
B.C. – 1/28/2009