January 25, 2009
The Sunday funnies today were a little extra-weird today, sometimes bordering on creepy.
Barney Google and Snuffy Smith – 01/25/2009


Poor Jughaid. All he wants is cake and ice cream. If it means he'll end up toothless, short, and bald, with a giant nose, he's totally fine with it. At least he has something to aspire to.
Beetle Bailey – 01/25/2009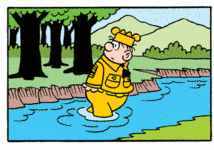 Here, we see Sarge, wading aimlessly through a creek, seemingly oblivious to the fact that he's getting wet. He's staring off into space, wide-eyed. Maybe Beetle's antics finally caused him to snap.
The Family Circus – 01/25/2009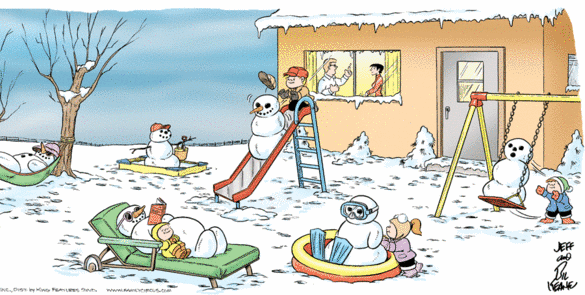 Sick of their parents' constant yelling and arguing, the Keane kids decided to build a replacement family from snow. Jeffy's cuddling up next to his snow creature, futilely craving any type of human contact.
Sally Forth – 01/25/2009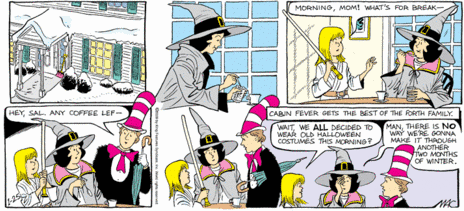 I noticed Ted starting down the path to crazy-town a few months ago, but it looks like maybe the whole family could be headed there before too long.